Welcome to Family Glass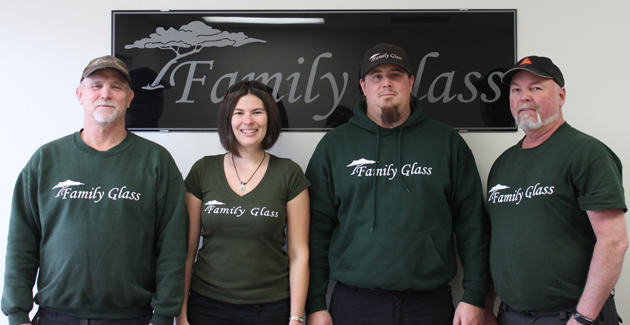 Family Glass is a locally owned and operated full service glass shop. Founded by the 3 Walker's; Rick, Richard and Kelly, Family Glass really is a family run business.
Family Glass has a state of the art waiting room. Leather chairs, TV, radio, free WIFI and supplied tablets to browse the internet. Why not sit down, have a coffee or water and wait to have your repair or replacement professionally completed.
FREE courtesy cars.
With over 40 years combined experience, why trust your family's safety to anyone else?

Need a quote? Click here to access our online quote form.
Read More >

We are an ICBC Glass Express Shop, no need to go to ICBC, come straight to us!
Read More >

Get those rock chips fixed fast before they spread across your entire windshield.
Read More >